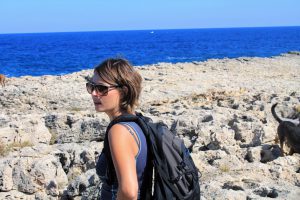 I'm Polish and I've been living in Sicily for 10 years. I work here as a nature & walking guide. My job is my passion!
It is easy to become addicted to Sicily; for banal reasons, such as the sun, sea, mountains, food … Wandering around the Sicilian towns, mountains and forests, sometimes alone, sometimes in company, I discovered trails captivating with its beauty.
I enjoy relaxing walks, ambitious trekkings, photography, food tasting and chatting.
For me working as a guide is about unforgetable emotions I experience every time I visit beautiful places with beautiful people. I'll show you some hidden nooks and tell the stories not mentioned in traditional guides. Follow me!